Leading vertically integrated Independent Power Producer
Our solutions begin at the greenfield development phase and include financing, engineering, procurement and construction, and plant operating and maintenance.
IPPs ("Independent Power Producer) play a pivotal role in the transition to a cleaner, more sustainable energy future.
As specialized developers, we are dedicated to driving the growth of renewable energy projects, providing reliable and scalable power generation solutions. By partnering with governments, communities, and stakeholders, we navigate the intricate landscape of project development, from site identification and feasibility studies to financing and construction.
With a strong focus on innovation and sustainability, we strive to create projects that not only generate clean energy but also foster economic growth and social progress.
As a trusted EPC ("Engineering, Procurement & Construction") contractor, we offer end-to-end solutions that encompass the entire project lifecycle, from initial design and engineering to procurement and construction.
Our experienced team of professionals brings together technical expertise, innovative solutions, and a commitment to quality to ensure the seamless execution of renewable energy projects. By collaborating closely with our clients, we tailor our EPC services to meet their specific requirements, whether it's a ground mounted solar system, floating PV, Agri PV, rooftop or carport PV systems.
Our comprehensive approach allows us to optimize project efficiency, mitigate risks, and deliver projects on time and within budget. With a strong focus on sustainability, we integrate the latest technologies and best practices to maximize energy production while minimizing environmental impact.
As an experienced O&M contractor, we specialize in providing comprehensive maintenance, monitoring and management services for a wide range of renewable energy installations.
Our dedicated team of experts works tirelessly to optimize the operational efficiency of these projects, maximizing energy production and minimizing downtime.
From routine inspections and preventive maintenance to troubleshooting and repairs, we employ proactive strategies to identify and address potential issues before they impact performance. By leveraging advanced monitoring systems and data analytics, we ensure real-time performance monitoring and swift response to any anomalies.
Our commitment to sustainability extends to our O&M practices, where we prioritize environmental responsibility through eco-friendly maintenance techniques and the implementation of efficient operational protocols.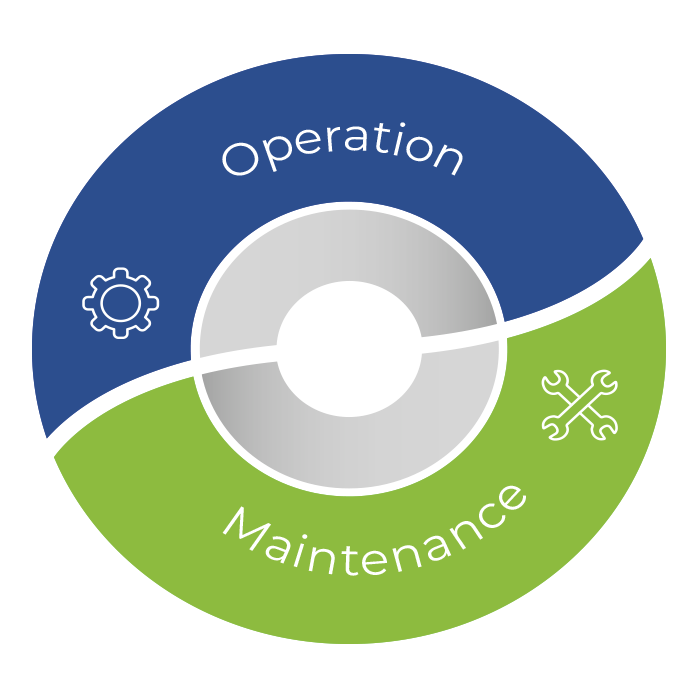 As trusted advisors in the field, we provide strategic guidance and expertise to businesses, governments and organizations seeking to navigate the complex landscape of renewable energy.
Our team of experienced consultants combines in-depth knowledge of the renewable energy industry with a deep understanding of policy frameworks, market dynamics, and technological advancements. Through thorough analysis and tailored recommendations, we assist clients in making informed decisions, whether it's assessing the feasibility of renewable energy projects or developing sustainable energy strategies. We stay up-to-date with the latest trends, emerging technologies, and regulatory changes to provide clients with the most relevant and cutting-edge insights.
With a commitment to sustainability and environmental stewardship, we empower our clients to embrace renewable energy solutions that reduce their carbon footprint, optimize energy efficiency, and enhance their long-term competitiveness.