Leading vertically integrated Independent Power Producer
Our solutions begin at the greenfield development phase and include financing, engineering, procurement and construction, and plant operating and maintenance.
Collaboration to achieve your aspirations
The O&L Nexentury Group specializes in developing and co-developing utility scale PV and hybrid PV solutions that provide flexible and sustainable energy solutions for Africa and Europe's public and private sector. Our business focus ranges from 1 MW and above, with a geographic focus on Germany, Southern Africa, and Western Africa.
A Journey of Innovation and Impact
Founded by Rollie Armstrong and Steffen Kammerer, O&L Nexentury GmbH was incorporated in 2011 and has traded under the names SOLEA Capital and CRONIMET Mining Power Solutions. In 2012, the Company signed an IPP development agreement with a little known private German chrome mining operation in South Africa's Limpopo province near Thabazimbi. After nearly six months of development, the Company engineered, permitted, financed constructed and commissioned the world's first off-grid utility scale PV/diesel hybrid power plant.
The Company fixed its focus exclusively on Sub-Saharan Africa and set its sights on becoming one of Africa's leading vertically integrated solar IPP developers 2013.
The Company entered Namibia in 2014 and successfully engineered and constructed Namibia's first utility scale and Nampower's largest grid-connected PV power plant.
The Company partnered with the German state development finance institution (KfW/DEG) in 2015. It's co-development activities with local developers intensified and further expanded to East and West Africa in 2017. Nexentury completed its first PV system designed for the hospitality industry and was then recognized as a leader in the off-grid hybridization of PV power plants in 2018.
Two further plants were developed and implemented in the capital of Namibia, Windhoek in 2019. After a long and successful partnership with O&L, we combined forces to build our next successful chapter in 2020, trading under the name O&L Nexentury GmbH.
In 2021, O&L Nexentury started project developments in the Floating and Agri PV markets in Germany.
In 2023 O&L Nexentury builds Germany's biggest Floating PV System and a PV system for Namibia's first green Hydrogen Pilot Project.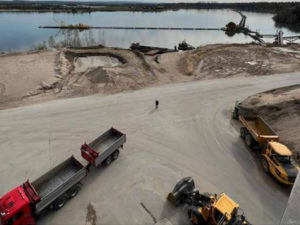 O&L Nexentury GmbH, a subsidiary of the Ohlthaver & List
Read More »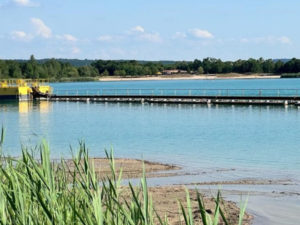 On the »Philippsee«, the gravel lake of Philipp & Co.KG
Read More »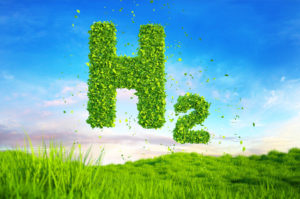 Green Hydrogen has become a globally discussed topic. O&L Nexentury
Read More »